Today we will study a very important part of our bodies, the mind. I say this is very important because it is the part that controls the other members of our bodies. For instance, the hand does what the mind tells it to do. Therefore, if our minds are stayed on Christ, the other members of the body will be serving Christ, because that is what the mind will be telling them. However, if our minds are constantly on sin, we will have hardened hearts that are at enmity with God, and the other members of our body will be serving sin.
In Romans 8:7 we read, "Because the carnal mind is enmity against God, for it is not subject to the law of God, neither indeed can be." And again in Romans 1:28, "And even as they did not like to retain God in their knowledge, God gave them over to a reprobate mind…." Here we have an exact picture of the fleshly mind that cannot please God or do the work of God.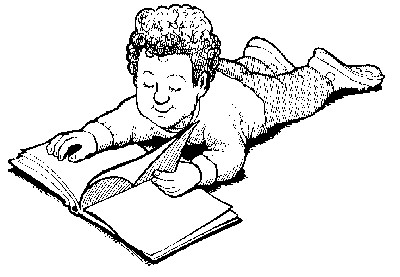 Then in Philippians 2:2 and 2:5, we see how minds can be used of the Lord, "Fulfil ye my joy, that ye be likeminded, having the same love, being of one accord, of one mind." And "Let this mind be in you which was also in Christ Jesus." These Scriptures should be studied very carefully by every one of us who is saved, and applied to our lives. To impress this upon us, let us work out the following quiz which will show the condition of our minds if we would serve the Lord, and then the condition of the minds of those that will take sin as their master. Look up each Scripture and fill in the blanks with just a few words to fit on each side.
If CHRIST is my master my MIND will be:
If SIN is my master my MIND will be: