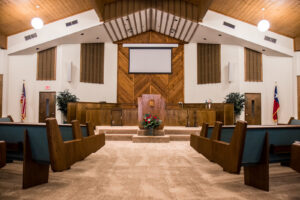 We currently have only two services each week: our Sunday school classes at 10:00 AM and our Sunday morning worship service at 11:00 AM.

Our other services are currently suspended: Sunday evening worship service (6:00 PM), Wednesday night Bible study (7:00 PM), and Saturday morning ladies Bible class (10:00 AM). We hope to resume these services in the near future.


Sunday Services
Sunday School   10:00 AM
Morning Worship   11:00 AM
Sunday School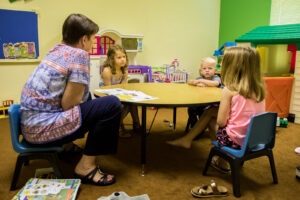 The emphasis in all of our Sunday school classes, whether children, youth, or adult, is the teaching of God's Word. Our desire is that we would grow in grace and knowledge of the Lord, and having a solid foundation in His Word is the only way we can do this. We stress the need to "rightly divide the Word of truth" (2 Timothy 2:15). All Scripture is God-breathed and profitable for us (2 Timothy 3:16-17), but not all Scripture is written directly to or about us, a distinction that we must make if we are to understand the Bible.
Morning Worship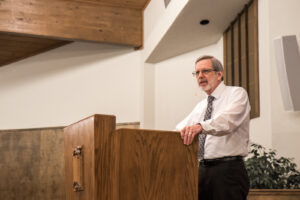 Preaching • We preach the Word of God "rightly divided." The preaching is expository in approach, studying Scripture passages in context, even when addressing topical areas (i.e. salvation, Christian walk, faith, etc.). The gospel of Jesus Christ is emphasized in each message. Our desire is that all men might "be saved and come to a (full) knowledge of the truth" (1 Timothy 2:4); that we all might grow and mature spiritually in Christ (Colossians 1:28); and that we might be thoroughly equipped to go out and serve the Lord (2 Timothy 3:17).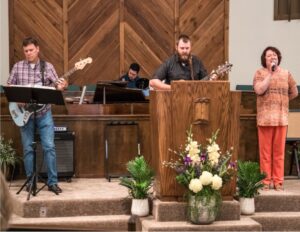 Worship Music • Led by a praise team, the music is a blend of traditional and contemporary songs. The songs are carefully chosen to emphasize songs that are true to God's Word. We sing the tried and true hymns of the faith as well as the newer praise songs. Our desire is that we may sing with "grace in our hearts to the Lord" (Colossians 3:16) in order to glorify and honor Him.