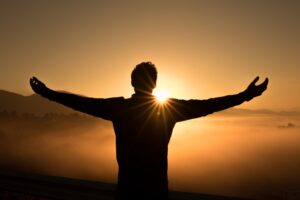 Grace Bible Church has numerous ministries we are involved in to reach out with the gospel of Jesus Christ and the truth of God's Word to both our own community as well as to the world. These outreach ministries reflect our commitment to God's expressed desire for all men "to be saved and to come to a knowledge of the truth" (1 Timothy 2:3-4).



Missions

Grace Bible Church is committed to reaching out to the lost with the gospel of Jesus Christ. We have faithfully supported a number of missions organizations throughout the history of this work, though the missionary families may have changed through the years. Currently, we prayerfully and financially support the following missions ministries. Dean and Sheba Padayhag Things to Come Mission (TCM) — South Africa Dean and Sheba Padayhag serve the Lord in South Africa. They planted a church, Grace Berean Church, in Kempton Park in 2006, and started Grace Berean Bible School in 2010 to train pastors and workers for the ministry. Their ministries also include church planting, campus youth outreach, music workshops, and multi-media productions. They have two children: Shedea and Shedesh. Learn ...

Bible Conference

Our Bible conference is held each year in March, the anniversary month for our church, which was founded in 1929. We have worship services at 7:00 and 8:30 PM on Friday and Saturday nights, at 10:00 and 11:00 AM Sunday mornings, and a closing service at 7:00 PM Sunday night. March 17-19, 2023 Theme: The Fullness of Christ – Studies in Colossians We invite you to join us for our annual Bible conference this year. We will be studying through Paul's letter to the saints at Colosse. Make your plans to be with us for each service as we worship the Lord, study His precious Word, and enjoy some great times of fellowship together. Highlights: Times:   Friday & Saturday at 7:00 PM and 8:30 ...

Vacation Bible School

Our Vacation Bible School is held each Summer. We have Bible classes, crafts, snacks, and singing for children and youth, ages 3 to 12. On Friday, we have pizza and ice cream for lunch. VBS has been a wonderful opportunity to reach out to children in our community with the truth of God's love for us through Jesus Christ. There is no pre-registration for our VBS; we encourage everyone to come a little early the first day to register. Dates Not Determined Yet Classes for ages 3 through 12. 9:00 A.M. to Noon each day. Pizza and Ice Cream Lunch on Friday. Bring your friends and join us! No Pre-Registration required Activities each day will include the following: joyful singing, interesting Bible lessons, enjoyable crafts, challenging games, ...