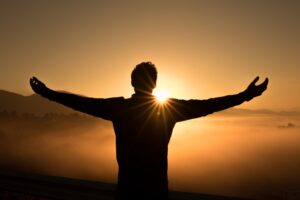 Grace Bible Church has numerous ministries we are involved in to reach out with the gospel of Jesus Christ and the truth of God's Word to both our own community as well as to the world. These outreach ministries reflect our commitment to God's expressed desire for all men "to be saved and to come to a knowledge of the truth" (1 Timothy 2:3-4).


Missions

Grace Bible Church is committed to reaching out to the lost with the gospel of Jesus Christ. We have faithfully supported a number of missions organizations throughout the history of this work, though the missionary families may have changed through the years. Currently, we prayerfully and financially support the following missions ministries. Jerry and Sandi Bomers Grace Ministries Intl. (GMI) — Paraguay Jerry and Sandi have been living in Ciudad del Este, Paraguay, ...

Bible Conference

This year's Bible Conference has been POSTPONED due to the uncertainties surrounding the Coronavirus! We apologize for the inconvenience to many who had made plans to attend. We will miss this special time of worship and Bible study, as well as the times of fellowship with the saints. However, we felt this decision was a prudent move to make in doing our part to try and protect the health and safety ...

Vacation Bible School

Our Vacation Bible School is held each Summer. We have Bible classes, crafts, snacks, and singing for children and youth, ages 3 to 12. On Friday, we have pizza and ice cream for lunch. VBS has been a wonderful opportunity to reach out to children in our community with the truth of God's love for us through Jesus Christ. There is no pre-registration for our VBS; we encourage everyone to ...