In this lesson on the body, we are going to see a few things concerning the heart. In Jeremiah 17:9, we read, "The heart is deceitful above all things, and desperately wicked, who can know it?" Surely the natural heart is deceitful and desperately wicked. That is what makes everyone sin because of the wicked heart. That is why the Lord Jesus came to this earth and died to pay for all our sins, so that our hearts could be made new. He tells us in Romans 10:9-10, "That if thou shalt confess with thy mouth the Lord Jesus and shalt believe in thine heart that God hath raised him from the dead, thou shalt be saved. For with the heart man believeth unto righteousness; and with the mouth confession is made unto salvation." So many boys and girls and adults too, never understand why the Lord says we must believe with our hearts. Our salvation depends on heart knowledge and not just on head knowledge. When we do believe with our hearts, accepting Him as Saviour, He comes to dwell in our hearts.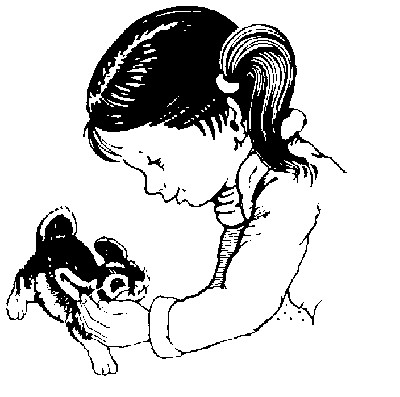 After we are saved, we must yield our hearts to Him, and let Him be the king of our hearts; then it is that our bodies will be used for Him and His service. Many times in Bible classes I look at the boys and girls and think how nice they all look, but the thought always comes to me—what does their heart look like? Of course, I can't see their hearts, but we must remember that God looks on the hearts and can know the very thoughts of our hearts.
As you read this short lesson today, boys and girls, won't you just search your heart and really see if you have accepted the Lord as your Saviour? Then, if you are sure you have Him, won't you search your heart and see if you really let Him have control of your heart and life. Is He the King reigning in your heart? Or would you have to say that the Holy Spirit is pushed into one corner while worldly things have taken over your heart? "Search me, O God, and know my heart; try me, and know my thoughts; And see if there be any wicked way in me, and lead me in the way everlasting" (Psalms 139:23-24).
Into My Heart
Into my heart, Into my heart
Come into my heart, Lord Jesus
Come in today, come in to stay
Come into my heart, Lord Jesus.
All of my heart, All of my heart
Take all of my heart, Lord Jesus
Take all today, take all I pray
Take all of my heart, Lord Jesus.