Scripture reading:
Matthew 26:31-35 and 26:69-76
"If we confess our sins He is faithful and just to forgive us our sins and to cleanse us from all unrighteousness." (I John 1:9)
When Jesus was arrested, the disciples scattered, except Peter who slipped into the room so that he might hear what the elders and priests were saying.
But he did not stay very long for someone in the crowd mentioned that she had seen Peter with Jesus. Peter denied that he knew Jesus and he slipped out on the porch when someone said, "This fellow was with Jesus of Nazareth." Peter again swore that he didn't even know Jesus.
When Peter was accused the third time by someone who knew that by his accent he was a Galilean, he cursed and swore again that he did not know Jesus and at that time the cock crowed. Peter remembered that Jesus had said that he would deny Him three times before the cock would crow!
After realizing what he had done, Peter wept, but he did not go out and hang himself as did Judas. Instead he repented, admitting his sin and longed for Jesus to forgive him. We see that the Lord not only forgave Peter, but included him with the disciples when he spoke of them after the resurrection.
Yes, Jesus died for people who are weak and cowardly. For they need His strength to uphold them. He died for people like Peter, and he also died for people like you and like me! "For when we were yet without strength, in due time Christ died for the ungodly" (Romans 5:6).
"The Lord is my Light and my salvation, whom shall I fear? The Lord is the strength of my life, of whom shall I be afraid?" (Psalms 27:1)
"I can do all things through Christ who strengtheneth me." ( Phillipians 4:13)
If Satan causes you to be afraid to stand for Christ, remember Christ can give you the strength to do so. But if we fail, we can confess our sins and He is faithful and just to forgive our sins, and cleanse us from all unrighteousness. Then we can go forth living and serving and testifying for Him.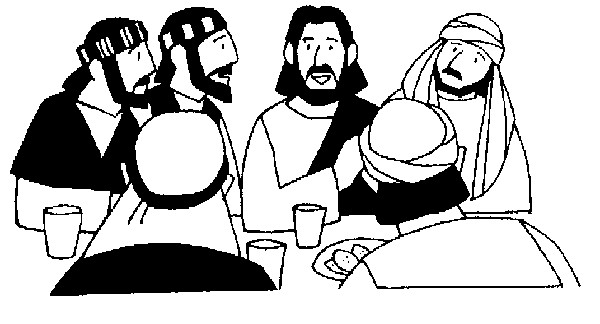 "Then saith Jesus unto them, All ye shall be offended because of me this night; for it is written, I will smite the shepherd, and the sheep of the flock shall be scattered abroad. But after I am risen again, I will go before you into Galilee. Peter answered and said unto him. Though all men shall be offended because of thee, yet will I never be offended. Jesus said unto him, Verily I say unto thee, that this night, before the cock crow, thou shalt deny me thrice. Peter said unto him, Though I should die with thee, yet will I not deny thee. Likewise also said all the disciples." (Matthew 26:31-35)