"This is a faithful saying, and worthy of all acceptation, that Christ Jesus came into the world to save sinners; of whom I am chief." (1 Timothy 1:15)
If I were to ask you why Jesus was born into this world, could you tell me? The apostle Paul knew. We can see this by the Scripture above which he wrote as he was led of God. Christ came into the world to save sinners! Yes, Christ was born to die!
Because we are all sinners, we cannot save ourselves or each other. It took a perfect person to be the perfect sacrifice and pay the price for our sinful condition. The apostle Paul tells us in 1 Corinthians 15:3-4,
"For I delivered unto you first of all that which I also received, how that Christ died for our sins according to the Scriptures; And that he was buried, and that he rose again the third day according to the Scriptures."
Paul knew this well. He had accepted the sacrifice that the Lord had made for him and became a child of God. He knew he was the chief of sinners, because he had spent some of his life persecuting any who would speak of Jesus as the Son of God. As we have seen in previous lessons, after Paul accepted the Lord Jesus as his Saviour and Lord, he spent his life giving out the Word that God revealed to him. Besides teaching the wonderful truths concerning the one Church, the body of Christ and our completeness in Christ, he stressed that first we must see Jesus on the cross paying for our sins.
When Christmas time comes around, many people see His birth as a time of holiday and celebrating. As Christians, we should not just read of how Jesus was born as a baby in Bethlehem. We should see that He came to die for us. This little baby did grow up. He lived a perfect life, so that He could pay the penalty for our sins. "The wages of sin is death—" (this was our condition because of our sinful state), "but the gift of God is eternal life through Jesus Christ our Lord" (this is our standing because of His love and grace).
If you receive gifts, and rejoice in all you have, please remember the best gift of all—our salvation in Christ. He gives us this gift because He loves us, and doesn't expect anything in payment.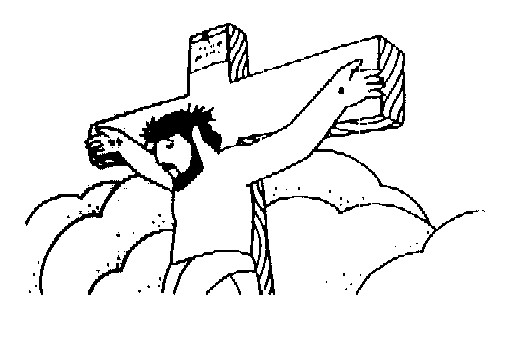 "For God so loved the world, that he gave his only begotten Son, that whosoever believeth in him should not perish, but have everlasting life." (John 3:16)
Boys and girls, if you have never memorized this verse, would you start right now memorizing it? As you learn it, think much on each word and see just what the Lord has done for you. If you have never accepted Him as your Saviour, you can do that right now. You can be a new person even before this year ends. What a wonderful way to start the new year, as a child of God. I am praying for you.