"Fall is fading fast away, wintertime is here."
This was the thought going through my mind one hot July day. Do the two sentences above seem to contradict each other? I can hear someone say that they not only contradict each other but are crazy. If you think of the seasons of the year when you read this, it is contradictive and crazy. We know that fall couldn't be fading away, neither could winter be here if it was a hot day in July, However, I was thinking of the seasons of life.
When we think of each season of the year, we can think of some nice things for each season. Then, perhaps we could think of some things we don't like. Some people like one season, others will prefer another season. I want to think on life, and its different seasons.

When we think of the season of the year that we call Spring, we usually think of new life. This is what I think of when I think of the spring season of my life. It was in this time of my life that the best thing that could happen to me, did happen. I accepted the Lord Jesus Christ as my own Saviour! Yes, I received new life. Regardless of the many problems for a little girl from a broken home, and all the problems that go along with it, spring was a wonderful time in my life. I thank the Lord for a faithful pastor and Sunday school teachers who taught me such scriptures as Romans 3:23,
"For all have sinned and come short of the glory of God."
Although I didn't understand all about it, I realized very young that I was a sinner, and needed something in my life. Then I learned about John 3:16,
"For God so loved the world that He gave His only Begotten Son that whosoever believeth in Him should not perish, but have everlasting life."
Yes, spring was a wonderful time in my life. It was during this time that I read the Bible through for the first time. But the reading of the Bible was not near as important as when I learned to really study the Word of God. I thank the Lord for the sweet and wonderful memories of my spring.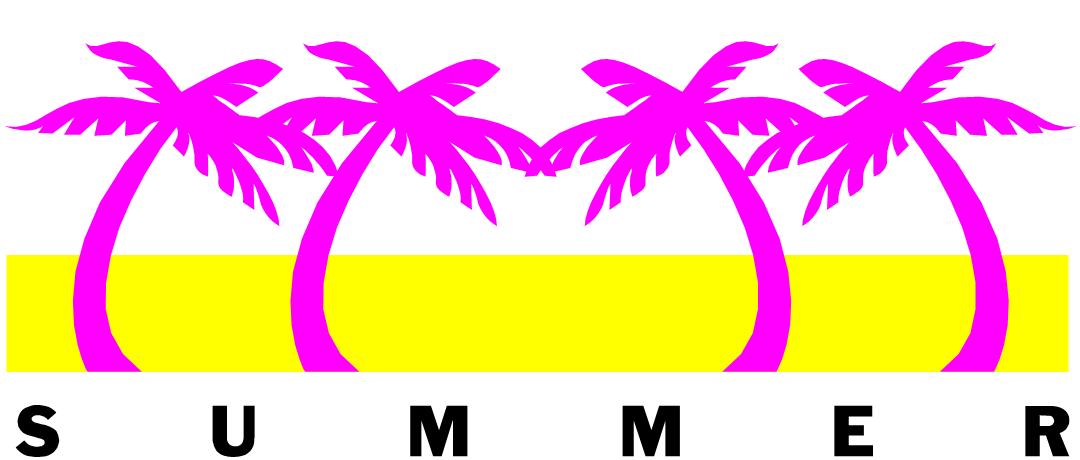 This is the favorite season of the year to many people. Many people like the sun, and sun related activities. Children may like summer because it is a time of holiday from school. I can't say this is my favorite time of year. I am a person that can't take too much sunshine. And yet there are many things to look forward to in the summer.
As I look back to the summer of my life, I see many good things. The Lord gave me a wonderful husband, and then called us into full time ministry for Him. He blessed us with two precious children, a son and a daughter. What a privilege it was to serve my Lord and my family. This was His calling for me during these years. And what a joy and a privilege and responsibility it was!
However, I also had the joy of teaching many boys and girls. We did this in Bible classes at the church where my husband pastored. Also, for many years he went from place to place teaching the Word. At each of these places, I would have the privilege of having a children's class. It is such a blessing to us both now, that from time to time we meet people who will tell us what these Bible studies meant to them. We have met young men and women, who would tell us how they studied the Bibles we gave them and what it meant to their lives.
The sweet memories of our "summertime" include seeing our own children accept Christ as their Saviour, and begin to study the Word; to see others accept Christ; and to see many come into the knowledge of the Word, rightly divided. I thank the Lord for the full and precious summer that He gave to us.

If I had to pick a season of the year as favorite, I may pick fall, although I can see good in all seasons of the year. However, the colored leaves, the crisp cool mornings, and the distinct change of season in fall is good.
Fall of my life has been a good one, too. As we matured physically and mentally, we desired to mature spiritually. I think we were even more serious about studying the Word of the Lord, rightly divided (II Timothy 2:15), and more serious about ministering to other people. As the Lord blessed us in seeing our children grow up and marry, and then give us three precious granddaughters, we realized more and more how important the spiritual things of life really are. There is an old song that says in part, "The things of earth will grow strangely dim, in the light of His glory and grace. " How true this is! How unimportant the "things" of earth are in light of our wonderful Lord and His Word! As we mature we realize more and more what the scripture means to "grow in grace and in the knowledge of our Lord and Saviour, Jesus Christ." What a peace and calmness that we can have, the more we see His grace. But we are to grow in knowledge also. But notice what knowledge we need, "of our Lord and Saviour, Jesus Christ." This is the continued prayer for myself, my family, and all I come in contact with. Romans 12:1-2 is a portion of scripture I learned young in life. It has stayed with me, and I hope as I matured it caused my life to be more yielded to our Lord and His Word. I pray that the fall of my life has been used for the Lord. May it show forth as the beauty of the colored leaves even as they fall to the ground.

Wintertime is here. The winter time of my life is starting as a wonderful time. How good to be able to look back on such sweet memories in the other seasons. How precious the Lord has been throughout these many years. With all my faults, He gives me the privilege of seeing some results of His using me in His work. He has not always kept me doing the same things. For many years I had many open doors to teach little boys and girls and young people. Then for almost 30 years now I have had the privilege of teaching Bible classes for ladies. He has given me many different things to do in the different seasons of my life. Then, from His Word, I can see how much I have to look forward to in the future when He takes me home to be with Him. And in between there He will continue to give me the privilege of continuing service for Him. How much I have to look forward to in the remainder of this life, and then to go and be with Him throughout eternity!
Most people during the younger years of their lives, have a dread or a fear of getting "old. " We have a youth oriented society. Young people grow up thinking it is a bad thing to grow old. Remember, the best thing in life is to be in the will of the Lord. Winter time of life can be just as wonderful and rewarding as any time, as long as we have the Lord as Saviour, Guide, Friend, and Counselor. There is still the same thrill of looking into His Word, and finding His will and following it.
"I beseech you therefore brethren, by the mercies of God that you present your bodies a living sacrifice, holy, acceptable unto God, which is your reasonable service. And be not conformed to this world: but be ye transformed by the renewing of your mind, that ye may prove what is that good, and acceptable, and perfect will of God." (Rom. 12:1-2)
This Scripture is as much for us in the wintertime as any other season of life. There is joy in giving our bodies (and our lives) to the Lord, regardless of age. It is wonderful to know that our bodies are the temples of the Holy Spirit, regardless of age. He can and will use us for His glory whatever the age. In the latter part of the above scripture, we are told not to be conformed to this world. How clear we can see this as we mature and grow in the things of the Lord. Then the verse tells us we can know the will of the Lord, just by the renewing of our minds. This is done through His Word.
Yes, I am looking forward to these Winter years, just as I did the Spring, Summer, and Fall times. I am looking forward to seeing what the Lord has for me as I "finish my course." It may be a few years, it may be many years; but I am sure it will be blessed by Him, just as the other seasons were. This will not be because of any of my own goodness, but because of His goodness and grace. I will look forward to the time He will take me home. However, in the meantime I am watching and listening for things He has for me to do. Perhaps He has things for me to do that I have never even thought of before. My privilege and responsibility is to "wait on Him" and be ready for whatever He has for me. This is true for any season of any of our lives. Regardless of our age, it is a challenge and privilege to serve our Lord. We can only know what He has for us through the Word. This is the way He speaks to us.
Spring, Summer, and Fall are all wonderful seasons of life, but so is Wintertime!
Remember, whatever season of life you are in, if you have never accepted the Lord as your own personal Saviour, you can accept Him now. If you are a Christian, you can surrender to Him for service, regardless of what season of life you are in.
There is only one life
It will soon be past
Only what is done
For Christ will last.