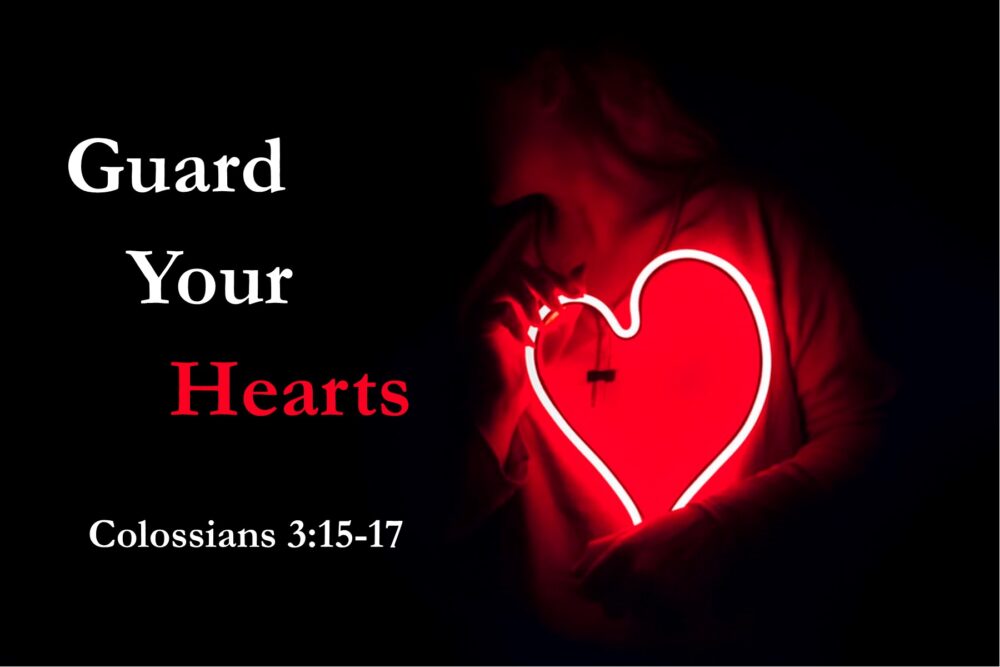 Scripture References: Proverbs 4:23, Colossians 3:15-17
From Series: "Guard Your Hearts"
Proverbs 4:23 gives this nugget of wisdom: "Keep (guard) your heart with all diligence, for out of it spring the issues of life." In this brief 3-part series, we look at three commands given by God through the Apostle Paul in Colossians 3:15-17 that show how we can guard and prepare our hearts to serve the Lord.
More From "Guard Your Hearts"