Listen to Bible sermons from our Sunday Morning Worship Services (all Bible Study Sermons are in MP3 format). We preach the Word of God rightly divided; that is, from a dispensational perspective. The preaching is expository in approach (examining Bible passages in context), even when addressing topical areas (i.e. salvation, Christian walk, faith, etc.). The gospel of Jesus Christ is emphasized in each message. Our desire is that all men might "be saved and come to a (full) knowledge of the truth" (1 Timothy 2:4).
Messages are listed most recent first.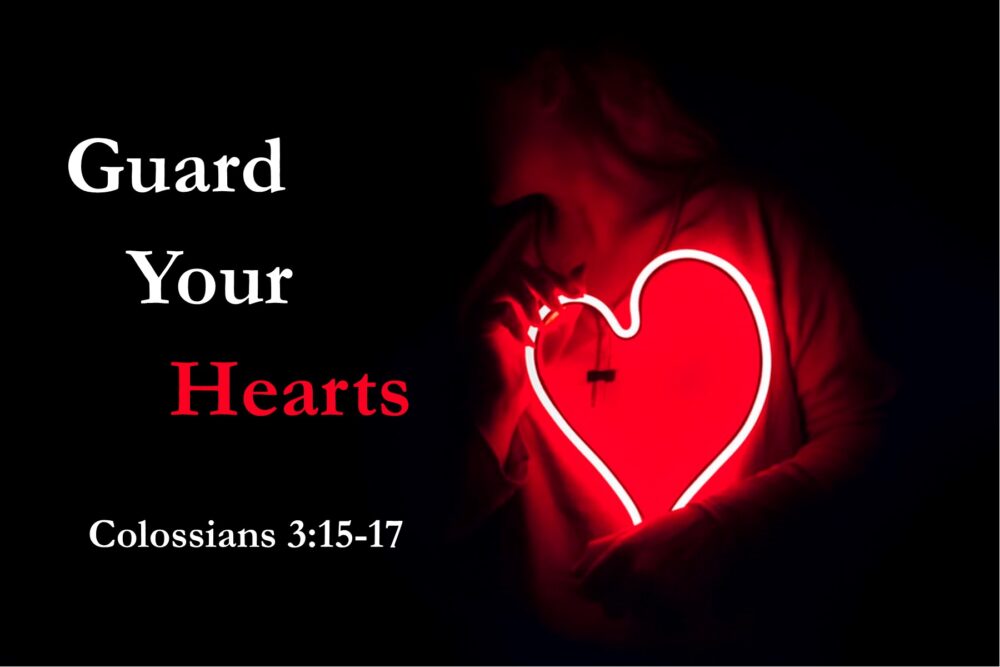 From Series: "Guard Your Hearts"
Proverbs 4:23 gives this nugget of wisdom: "Keep (guard) your heart with all diligence, for out of it spring the issues of life." In this brief 3-part series, we look at three commands given by God through the Apostle Paul in Colossians 3:15-17 that show how we can guard and prepare our hearts to serve the Lord.
More Messages
Other Recent Messages:
( MP3 audio player will open in a new window. )