Most people assume that water baptism is something that Christians should still practice today, but they certainly don't agree as to who, how, or why it should be practiced. The Apostle Paul, our apostle for this present dispensation of grace, declares in Ephesians 4:3-6 that one aspect of the unity of the Spirit is that there is only one baptism. In this brief series, we examine what Paul meant by this and how it affects our understanding of the place of baptism in God's purpose for His people.
These Bible messages on the One Baptism were preached by Pastor Gregg Bing in 2006-2007 during the morning worship services at Grace Bible Church in Fort Worth, TX.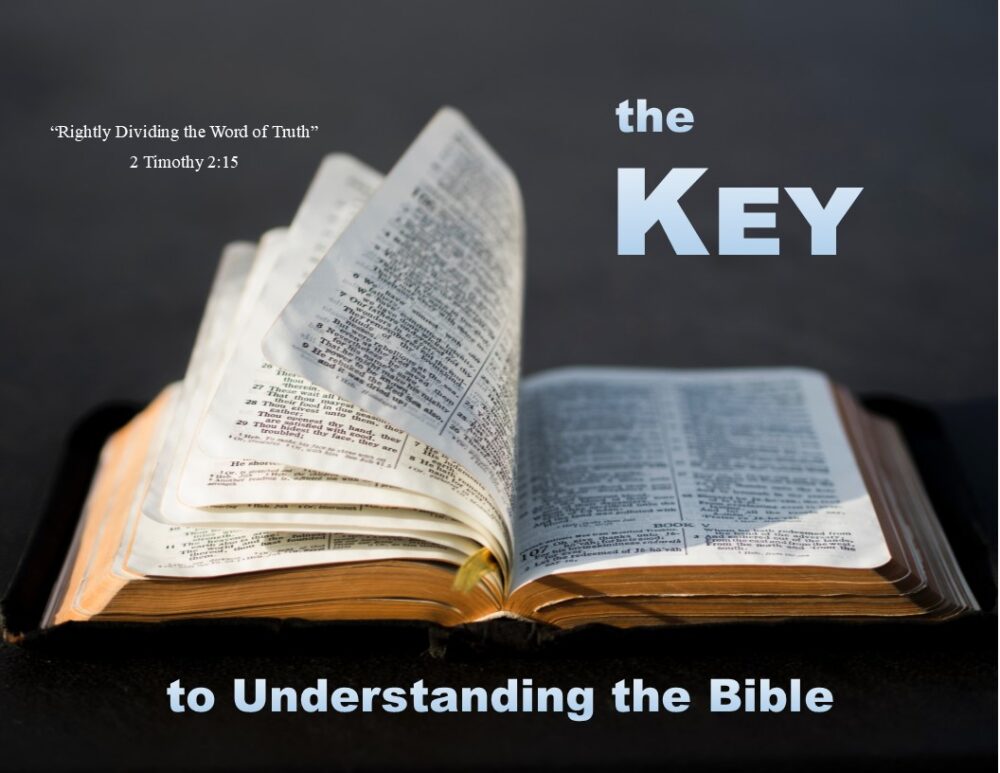 From Series: "The Key to Understanding the Bible"
The key which unlocks the meaning of God's Word is found in 2 Timothy 2:15: "rightly dividing the Word of truth." This means approaching God's Word from a dispensational perspective; recognizing that throughout history God has dealt with different people, over different time periods, in different ways, and for different purposes. These messages demonstrate the importance of this principle for interpreting and understanding God's Word by providing a dispensational overview of the Bible, from Genesis to the Revelation.
More Messages Associated With "Dispensations"...